About Us
Modelers Heaven is the on-line store for the plastic model builder.
What do we offer
You can contact us for the new models of all common brands, but you can also come to us for buying and selling old kits from collections and over-stocks.
Would you like to know more about this, or do you have to offer some kits? Then contact us quickly .
All our prices are VAT inclusive. For VAT rates see also our general terms and conditions . Second-hand items can be recognized by the M behind the reference. A different VAT scheme (margin scheme) applies here. This breakdown will also be found in more detail on your invoice.
Send, pick up or trade shows
By default, we always ship via Bpost with insured shipments to prevent problems with loss etc. Other options for some regions are offerd via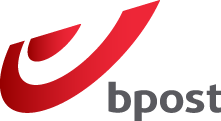 You can come and look at the ordered kits during opnenig hours. We look forward to make an appointment for this via our contact page or by phone. Please make sure to make a selecton via our website first indicating you would like to pick up from store.
If you visit one of our fairs displayed in our calendar feel free to ask us to bring your orders along. Just order them ion our site and add the fair you prefer as a comment.
In light of our ecological footprint we re-use boxes and shipping materials. This is not only good for the environment but also financialy for our customer. This way we don't charge any packaging fees.
!!! When you choose to ship "uninsured and untraceable" this will be done at your own risk. You can never file a claim with us or Bpost when items are lost or dammaged. !!!
Second hand kits
All our second-hand kits are fully checked before being placed on the website and will have a reference followed an M . The description of the item will contain any comments about the condition of these kits. When we pack these for shipment, we look again at these kits. But even with all these precautions we can of course offer no guarantees. This does not alter the fact that we are always prepared to look for a solution together with our customers, but a problem had to arise. Do not hesitate to contact us within 14 calendar days as described in our terms and conditions. After that, no solution can be offered.